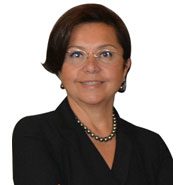 With 30 years of experience Devrim presides over 'Mesan Inc.' an engineering and manufacturing company, operating in the field of homeland safety and traffic security. She has won countless national and international awards including; the most successful businesswomen 2000 by Dünya Business Newspaper, Turkey and NGO President of the year, 2010 by Ekosanayi Journal, Turkey. She founded 'Business Women Entrepreneurs and Enhancement Association, ANGIKAD' in Turkey to support equality of opportunity in entrepreneurship. She is also the founding member KAGIDER (Turkish Business Womens Association). She holds a degree in Chemical Engineering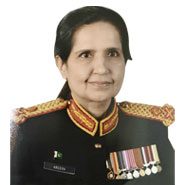 Major General Abeera joined Pakistan Army in 1989 and is currently the highest ranking female in the Pakistan Army. She completed her fellowship from College of Physicians and Surgeons and become the youngest ever fellow in Gynae and Obstetrics. She is a fellow of Royal College of Surgeons Edinburgh, the only gynecologist of Pak Army with these credentials. She is working as a Prof of Gynae in Army Medical College and serving as HOD Gynae in PEMH (Pak Emirates Military Hospital). She is an author to more than 35 research articles and has presented her research internationally.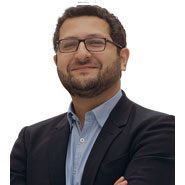 Mr. Dawood's rich and diverse experience of management and governance spans 20 years, with a special interest in mergers and acquisitions. He has led more than $4 billion worth of M&A deals. In addition, Mr. Dawood is an active director on the board of Pakistan Business Council. He is a director and trustee of Boards across varied industries including Dawood Foundation, KSBL, Cyan Ltd, Dawood Lawrencepur Ltd and Reon (Pvt) Ltd. In addition, he is an active member of the Young Presidents Organization. Mr. Dawood is a graduate in Economics from University
College London, UK.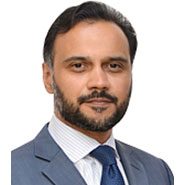 Dr. Murtaza, has more than 20 years of experience in macroeconomic research and policy making. Having worked with IMF for 16 years, Murtaza was involved in multitude of IMF programs of surveillance of emerging markets and advanced economies across the globe, with Asia and Pacific as main focus. He also served as the IMF's Deputy Resident Representative in China and as IMF mission chief to Macao. Dr. Syed has a PhD in economics from Nuffield College at the University of Oxford. He has published on a variety of macroeconomic issues, including fiscal and monetary policy, financial stability, economic crises, investment, demographics, poverty and inequality.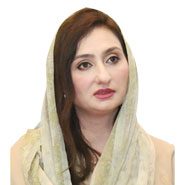 Member of Parliament and Former Parliamentary Secretary for Law and Justice, Maleeka has been at the forefront of the legislative reform for women and human rights, inheritance, provision of legal aid and the civil procedure code. With over a decade of professional legal experience in the United Kingdom and Pakistan she has mandated landmark laws towards women advocacy and rights. As a Partner at Kilam Law in Islamabad, Maleeka has worked in major facets of civil and commercial legal practice. With experience through vast sectors Maleeka has a strong hold on the oil and gas sector, multinational corporations, financial institutions, non-profit organisations, and Government entities. She has been appointed member at the Permanent Court of Arbitration representing Pakistan.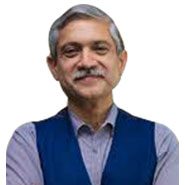 Dr. Adnan Hyder, Professor and Associate Chair of the Department of International Health; Director of Health Systems Program; and Director at the Johns Hopkins Bloomberg School of Public Health, USA has 20 years of research experience in low-and middle-income countries across Africa, Latin America, Middle East and Asia. He has co-authored more than 250 scientific papers and world reports. Dr. Hyder completed his M.D. from the Aga Khan University, Pakistan and MPH and Ph.D. in Public Health from Johns Hopkins University, USA.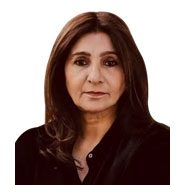 Ronak Lakhani is a recipient of Sitar-e-Imtiaz, for her service towards the mission of Special Olympics. She was elected to the Special Olympics International board in November 2015 and is currently the Chairperson on the Board of Special Olympics Pakistan. She has been involved with the movement since 1989 when she was a volunteer at the first City Games in Karachi. Special Olympics is an international movement with the mission to provide year round sports training to children and adults with disabilities and bring them into mainstream society. She is also the Vice Chair of NOWPDP and President of the Pakistan Swimming Association, Sindh.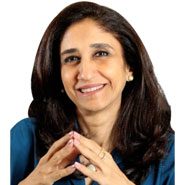 Naz is a seasoned professional with over 25 years of experience across both financial services and industry. Prior to joining KE, she was the Managing Director of X-Petroleum and has also served as Chief Financial Officer of Engro Corporation at a time when the company saw a series of restructurings, divestitures and IPOs of subsidiaries as well as growth through two landmark projects of LNG Terminal and Thar Coal and Power. Prior to Engro, Naz was the Chief Executive Officer of KASB Funds Limited. Her association with Pakistan's capital markets spans over 20 years where she was actively involved in the primary and secondary markets for debt and equity. She has also served on the Boards of several organisations such as Shell Pakistan, Pakistan Stock Exchange, Fauji Fertilizer Bin Qasim and UBL Fund Managers amongst others.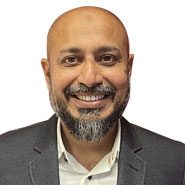 Syed Farhan Aziz is a seasoned Human Resource professional with more than two decades of diversified experience working with blue chip companies in Pharmaceutical, FMCG, Food & Beverages, Services and Distribution industries. Farhan has delivered several complex transformational projects in Human Resource and also worked with Global Leaders to implement different business operating models.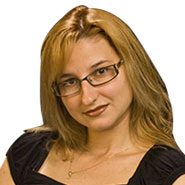 Dr. Ani Atanasova (PhD, MSc) is the CEO and co-founder of Pixelhunters. She has a multi-faceted and multi-national background in science, culture, and management. She has a background in Quantum and Optoelectronics, and has worked on several patented projects of the European Union. Dr. Ani is the UAE Correspondent for the Young Business Leaders France, she is the chairwoman of the UAE Chapter of the International Game Developers Association. Dr. Ani & Pixelhunters are the initiator of the Middle East Talents Awards competition – a new platform to discover digital artists.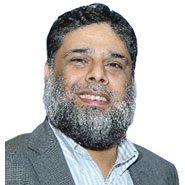 Qashif Effendi has over 24 years' international work experience as CEO, Director and General Management positions in top multinationals in the MENA and South Asia regions. He has worked with Chevron, Philips, Unilever, Tetley, Abu Dhabi National Industrial Projects Co., UAE. Brands like Philips Whirlpool, Dalda Cooking Oil, Brooke Bond Supreme, Tetley and Reem achieved tremendous growth during his stewardship. He believes that learning and sharing is the essence of life He is working towards the launch of his start up Three Musketeers Kids Company in Canada. Visiting Professor at George Brown College Toronto and visiting faculty at IBA, Karachi.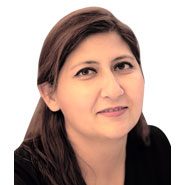 Sabrina is spearheading TDF as CEO and managing Dawood Public School as one of the Trustees. She also serves as Director on the Boards of Dawood Hercules Corporation and Engro Foods Ltd. and member Board of Governors LUMS. She is a philanthropist with an aim to promote TDF's mission to provide Pakistan with better education and health facilities. Her experience in marketing, corporate communications, administration and CSR gives her an edge to lead numerous philanthropic activities. Sabrina holds an MSc from UCL and a BA from London School of Economics in Anthropology & Law.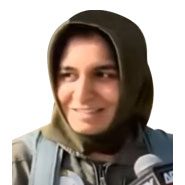 Flying officer Esha Javed is the first female F-16 fighter pilot of Pakistan Air Force. Her childhood passion of flying led her to the flying branch of PAF. A graduate of Pakistan Air Force Academy Risalpur, she is currently posted at PAF Base Shahbaz, Jacobabad, Sukkur. Flt Officer Esha is qualified for combat and regular sorties along Pakistans' borders.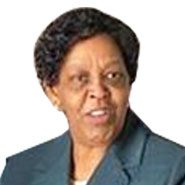 Her Excellency, Nyambura Kamau is the current Ambassador of Kenya to Pakistan. She assumed her current assignment in Islamabad last year in August 2022. Her Diplomatic experience has spanned decades with postings across the world. She is among the leading female foreign service officers in Africa. She studied law at the University of Nairobi and graduated with a LLB Honors.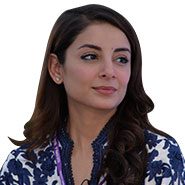 A leader in the field of Arts and entertainment, Sarwat is a renowned actress and has been acting since 2005. Her latest Film Joyland has been shortlisted for the 95th Academy Awards. She is the founder of Art House a learning space driven by Art education for children. She is a Brand Ambassador of Special Olympics Pakistan. She is a graduate of Interior Design from Indus Valley School of Arts and Architecture.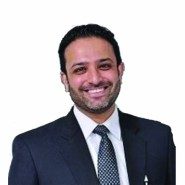 Suleman Ansar Khan is a Corporate Executive and Advisor who has held multiple leadership positions at renowned institutions such as Engro Corporation, Ufone and Jazz where he led strategic HR and change management initiatives. He is also a globally certified Executive Coach, Career Advisor and engaged on a variety of entrepreneurial ventures. With dual Master degrees from the US and cross-cultural work experience, Suleman brings with him extensive exposure in multiple areas, including gender related initiatives.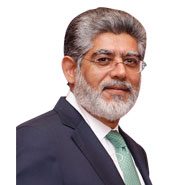 Sagheer has over 40 years experience in the financial industry having served locally and internationally across diffrent institutions. As COO at HBL he . He oversees the banks operations, shared services, control functions including cyber security and business continuity, legal, marketing and also leads the digital transformation agenda for HBL. He served as the COO for ADIB based in Abu Dhabi and served over 34 years at Citi in different management and leadership roles, where he led various enterprise transformation programs and business redesign responsibilities regionally and globally. Sagheer holds a MBA from The George Washington University, Washington DC, USA.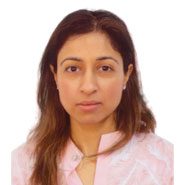 Nazafreen is the Deputy Cheif Executive of Dawn Media and has served in various leadership roles across the group's television, print, radio, digital and entertainment divisions. She led the team that launched DawnNews TV, Pakistan's first English language television channel. She is Secretary General of the All Pakistan Newspapers Society and is involved in various initiatives aimed at building ties between newspaper publishers in order to ensure the industry's political and commercial interests are safeguarded at a national level. Nazafreen has an LLB in Law from the London School of Economics and Political Science and a Post Graduate Diploma in Legal Practice from BPP University.