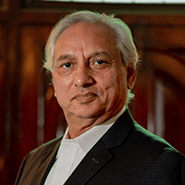 Nadeem Hussain is one of Asia's leading social impact entrepreneurs, technology investors and financial inclusion pioneers. His venture Planet N Group is an emerging markets social impact and technology investment firm with portfolio companies in Pakistan, Egypt and the UAE. Planet N is dedicated to the goals of furthering financial inclusion and fostering development through digitization. Key sectors include: nano & micro finance, fintech, data science & analytics, machine learning & AI, blockchain, e-health, e-education e-media and e-commerce. Nadeem is the founder of Telenor Microfinance Bank, lauded by the World Bank as one of the most socially impactful banks in its field. Nadeem previously spent 27 years at Citigroup in eight countries in regional management within commercial, consumer, retail and investment banking and has a BA from Muhlenberg College, Pennsylvania, USA. He is a global authority on Financial Inclusion and Development through Digitization, and has been a speaker at Harvard, Columbia, Wharton, Princeton, Georgetown, Google and the United Nations.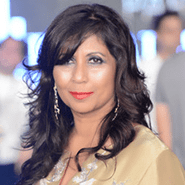 A well-known business leader with experience in the consumer goods industry working with two of the largest MNC's operating in the country. She served 23 years in Unilever in various local and international positions, and led the company through significant growth and expansion, receiving several awards for its innovative products and initiatives. She founded and established L'Oreal Pakistan in 2008, serving as CEO. Under her leadership L'Oreal Pakistan grew as a leading brand in the cosmetics and beauty industry. In 2019, she worked with KHAADI on a brand, customer retail transformation project. Previously, she worked with Citigroup as Country Head for Consumer Bank in Pakistan. She studied at the London School of Economics and Boston University, USA.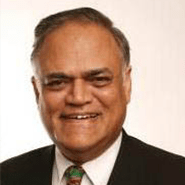 Senator (r) Javed Jabbar has distinctions in diverse fields and is a prominent Pakistani politician, writer, intellectual and advertising guru who made significant contributions to the country's political and social landscape. He served as federal minister in the government of Pakistan and played a key role in shaping the country's policies and political discourse.  He is an accomplished filmmaker and has produced several critically acclaimed documentaries and feature films. His work has earned him numerous awards, and is widely regarded as one of Pakistan's most influential cultural figures. Through his leadership and advocacy, Javed Jabbar has made a significant contribution to the development of Pakistan's political, social, and cultural landscape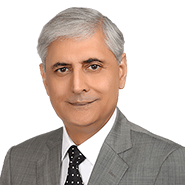 Mr. Aamir Niazi brings diverse global senior leadership experience spanning 40+ years across America, Europe and Asia-Pacific with FMC Corporation LLC and British Oxygen Corporation Plc. He attained his graduate degrees in business administration from Cox School of Business at Southern Methodist University, USA. He has published a number of articles on economic, industrial and foreign policy. He became the Chairperson of the International Advisory Board for Women in 2017. He is the Co-Chair for Border Facilitation of the Pakistan – India Joint Business Forum. He has been selected among the Top 100 CEOs and business leaders in Pakistan.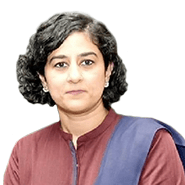 Tania, Co Founder of DBank, a digital banking solution for the Pakistani market, believes in transforming the financial market. She was the Chief of Staff & Head of Strategic Initiatives on the Next Billion Users (NBU) team at Google which is focused on building new products and services that are aimed at addressing the emerging trends and needs of users in growth markets. Prior to this, Tania was a leader in the Global Business Organization at Google in the US. She also has experience working in Singapore as the Country Manager for South Asia Frontier Markets. Previously, Tania co-founded a mobile health diagnosis company Click Diagnostics, that connects rural patients in emerging markets to doctors globally. She holds an MBA from MIT Sloan School of Management and BSc from Brandeis University.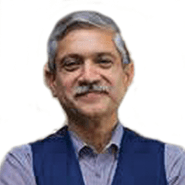 Dr. Adnan Hyder, Professor and Associate Chair of the Department of International Health; Director of Health Systems Program; and Director at the Johns Hopkins Bloomberg School of Public Health, USA has 20 years of research experience in low-and middle-income countries across Africa, Latin America, Middle East and Asia. He has co-authored more than 250 scientific papers and world reports. Dr. Hyder completed his M.D. from the Aga Khan University, Pakistan and MPH and Ph.D. in Public Health from Johns Hopkins University, USA.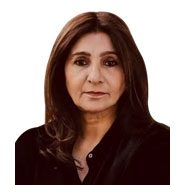 Ronak Lakhani is a recipient of Sitar-e-Imtiaz, for her service towards the mission of Special Olympics. She was elected to the Special Olympics International board in November 2015 and is currently the Chairperson on the Board of Special Olympics Pakistan. She has been involved with the movement since 1989 when she was a volunteer at the first City Games in Karachi. Special Olympics is an international movement with the mission to provide year round sports training to children and adults with disabilities and bring them into mainstream society. She is also the Vice Chair of NOWPDP and President of the Pakistan Swimming Association, Sindh.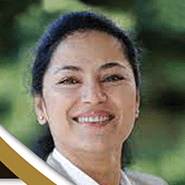 Sadia is CEO Axtrion. Axtrion is a cloud-native firm, providing consultancy and IT services focusing on the provision of innovative technologies for SMEs. Helping clients in over four continents on their journey of digital transformation, in the areas of industry 4.0 and IoT. Since 2019 she has been a member of the federal board of German Businesswomen Association responsible for Digital Transformation / Digital Economy. She joined the IT Board of the Chamber of Commerce for Bremen and Bremerhaven in 2018. She was the Ambassador of the initiative' MINT-Zukunft schaffen'(STEM – Shaping the Future), an initiative founded in May 2008 under the patronage of German chancellor Dr Angela Merkel.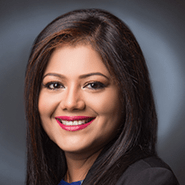 Dr Zainab currently also serves as an Adjunct Associate Professor of Medicine at Duke University. She attended the AKU Medical College in Karachi and thereafter completed her residency in Internal Medicine and fellowship in Cardiology at Duke University Medical Center in Durham, North Carolina. She completed advanced training in cardiovascular imaging, specifically in clinical echocardiography, cardiac MRI and SPECT-myocardial perfusion imaging. She is also trained in quantitative methods with a Master of Health Sciences in Clinical Research degree from the National Institutes of Health-Duke Clinical Research Training Program. She served on faculty in the Division of Cardiology, Department of Medicine for nine years before accepting the position at AKU in 2018.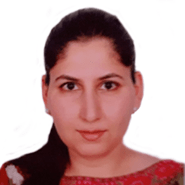 Huma Zafar is a highly accomplished operations officer at the World Bank Group Pakistan with extensive experience in development economics and public policy. She has worked for over a decade in the development sector, with a particular focus on issues related to social protection, poverty reduction, and gender equality. She also heads the Innovation and Partnership program at WBG and Human Capital Initiatives. She is widely recognized for her expertise in development economics and her commitment to promoting inclusive and sustainable growth. She has been instrumental in designing and implementing several innovative programs and initiatives aimed at empowering vulnerable communities and promoting social and economic development in Pakistan.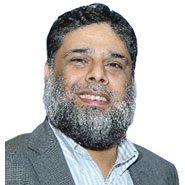 Qashif Effendi has over 26 years' international work experience as CEO, Director and General Management positions in top multinationals in the MENA and South Asia regions. He has worked with Chevron, Philips, Unilever, Tetley, Abu Dhabi National Industrial Projects Co., UAE. Brands like Philips Whirlpool, Dalda Cooking Oil, Brooke Bond Supreme, Tetley and Reem achieved tremendous growth during his stewardship. He believes that learning and sharing is the essence of life He is working towards the launch of his start up Three Musketeers Kids Company in Canada. Visiting Professor at George Brown College Toronto and visiting faculty at IBA, Karachi.
Semeen is an International business technology leader; known for driving strategic commercial and technical performance improvements across global organizations. Her passion is to team people with technology and create successful commercial models for the enterprise. She is currently VP Business Development, Engro Energy. Prior to this, she was the CIO for Unilever Europe and CIO for SBM Offshore. Semeen has held several CIO and Commercial Performance Improvement Director Roles at BP. She has worked extensively in the Middle East, South Asia, UK, Australia, USA, Brazil, Angola and South Africa. She holds an MBA in Marketing, Management Information Systems and Finance from IBA, Karachi.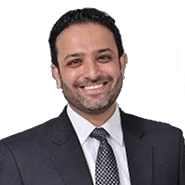 Suleman has more than 20 years of corporate, consulting and entrepreneurial experience spanning 11 industries and 4 continents. In Pakistan, he's been instrumental in establishing HR systems and processes in organizations, including Mobilink (Jazz), Ufone and Engro Corp., and establishing the UAE's largest healthcare company, PureHealth, growing from an employee base of 2k to 26k in 18 months.
He runs his Management firm in Dubai, U.A.E. and is a founding member of two startups focused on a HR SaaS product and a social media platform.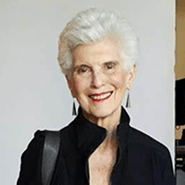 Marie C. Wilson is the founder and president of the White House Project, dedicated to empowering and increasing the number of women in leadership. She is the co-creator of "Take Our Daughters to Work Day" and the author of "Closing the Leadership Gap: Why Women Can and Must Help Run the World." In 1983, Wilson became the first woman elected to the Des Moines City Council, Iowa. Wilson is a member of the Women's Leadership Board at Harvard Kennedy School, an Athena Fellow at Barnard College, and chairs the advisory board of VoteRunLead. She graduated from the University of Delaware and received a Master of Science in higher education from Drake University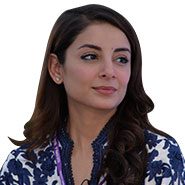 Sarwat Gilani is a talented Pakistani actress and model who has made a name for herself in the entertainment industry through her exceptional talent and versatile acting skills. In addition to her successful acting career, Sarwat Gilani is also a successful entrepreneur and social influencer. She is the founder of Art House a learning space driven by Art education for children. She has won several awards and accolades for her outstanding performances on screen, including the prestigious Lux Style Award for her role in the movie "Joyland." She is a Brand Ambassador of Special Olympics Pakistan. She is a graduate in Communication Design from Indus Valley School of Arts and Architecture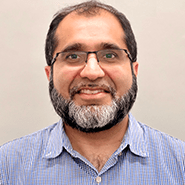 Imran is the founder & CEO of NexDegree where he has driven core data strategy and data centric implementations for international markets for over a decade. Imran worked as a research analyst and consultant for a biometrics consulting firm where his clients included both private and government institutions such as the Defense Advanced Research Projects Agency (DARPA), White House Office of Science & Technology Policy and Honeywell in the US. He has co-founded startups in cleantech, computer vision, health and fintech and has served as an adviser & mentor in the Pakistani entrepreneurial ecosystem. He also holds a patent in granular electrical signals analysis with the USPTO and also serves as an adviser on government cyber policies.  He is a recipient of the Development Leader award from the Government of Pakistan. Imran holds a degree in Computer Science from Stanford University.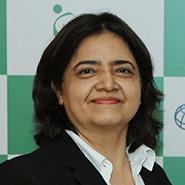 Yasmin Hyder is CEO, New World Concepts, a women powered business working with leading Multinationals and multilateral organizations based in Pakistan, MENA, Asia and Europe since last 22 years. She is also Independent Director, EFU General Insurance Ltd.; Founder President Pakistan Women Entrepreneurs Network; Member Board of Governors, KASBIT; Advisor Special Olympics Pakistan and Member Council of Governors, Pakistan Institute of International Affairs. Her passion for women leadership led her to institute an annual learning event the International Women Leaders Summit which to date has hosted 187 speakers from 45 countries. In 2018 she established Pakistan Women Entrepreneurs Network for Trade (WE-NET) with support of World Bank.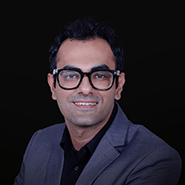 Ahsan Memon is the founder and CEO at Ekkel AI. He has worked in the AI industry for over 8 years and with Ekkel AI's advent, he has enabled several global businesses to achieve their objectives in the past 2 years. He is a two-time Erasmus scholar, and holds a US Patent for an original AI model. Currently Ekkel AI is included in the top three NLP and AI developers list. Their work in the Artificial Intelligence field has been an international success. He identifies as an entrepreneur. The foundations of his work are laid upon providing quality of service as a core practice. He insists upon innovating at the pace at which advancements are being made across the digital space, and has been the frontrunner of technologies like GPT, Voice AI, and Stable Diffusion.