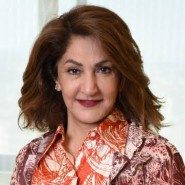 Her Excellency Shaikha Hind is the President of the Children and Mother's Welfare Society, the Chairperson of the Board of Directors of Rashid Investment Holding, President of Bahrain International Federation of Business & Professional and a Member of Bahrain Chamber of Commerce & Industry. In 1981 She became the Chairperson of the Board of Directors of Al Rashid Group B.S.C. In 1993 Shaikha Hind founded the Information Centre for Women and Children and currently is still one of the board members. Previously she has served as the Assistant undersecretary for Social Affairs, and board member of the Supreme Council for Women. Shaikha Hind holds a BA from American University of Beirut.
Namira Salim is the Founder and Chairperson of Space Trust. She has officially been recognised as the 'First Pakistani Astronaut' by the Government of Pakistan. She is the first Pakistani to have reached the North Pole and the South Pole. She is internationally renowned as the first future Space Tourist from South Asia and Monaco to go to space aboard Virgin Galactic – the first private space-line of the world. She also holds the distinction of being the first Asian and first Pakistani to skydive over Mount Everest during the historic First Everest Skydives. She is also a peace activist and was conferred with Tamgha-e- Imtiaz in 2011. She has previously served as Honorary Ambassador of Tourism for Pakistan. She holds a Master of International Affairs from Columbia University.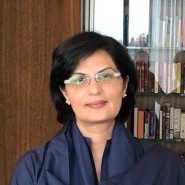 Dr. Sania is Prime Minister of Pakistan's Special Assistant and Federal Minister, Poverty Alleviation and Social Protection. She also chairs the Benazir Income Support Program. She is also the co-chair of WHO's High-Level Commission on Non-communicable diseases. She is also a member and former chair of the World Economic Forum's Global Agenda Council on the Future of Healthcare and has recently chaired the U.S National Academy of Sciences Global Study on the Quality of Healthcare in low and middle-income countries. She has founded the NGO Heartfile in Pakistan and has also previously served as a federal minister in the Pakistan government in 2013. She graduated from Khyber Medical University and is a Fellow of the Royal College of Physicians. Dr. Sania holds a Ph.D from Kings College London.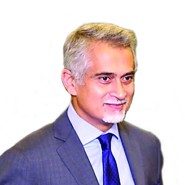 Jamal brings with him nearly 30 years of finance & business experience spread over London, New York, and Karachi. He is currently SEVP/Group Chief, Corporate & Investment Banking Group (CIBG). Jamal is also a member of NBP's various leadership forums including Executive Committee, Management Committee and Chairman of NBP's CPEC Committee. Prior to NBP, Jamal spent several years at Samba Bank Limited (SBL), a majority owned subsidiary of Samba Financial Group of Saudi Arabia. Prior to SBL, Jamal was a senior investment banker at JP Morgan and spent several years in New York and London. Jamal has a BSc. (Hons) in Civil Engineering from University College London (UCL), and an MBA (Hons) in Finance from Columbia Business School (CBS), New York.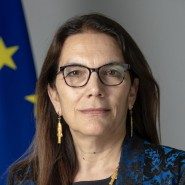 Her Excellency Androulla Kaminara has been working for the European Commission since 1991 where she is currently the EU Ambassador to Pakistan. Previously she was the Head of the European Commission's Representation in Cyprus, Principal Adviser – Europe Aid, Director for Quality of Development Cooperation Operations in all third countries, Head of Unit for geographic coordination for 44 African & Caribbean countries. Before joining EU she was a senior consultant, special adviser to Cabinet Ministers in Greece. She holds a B.Sc from University of London and Masters from Imperial College, London as well as Maîtrise in International Politics from ULB – Brussels.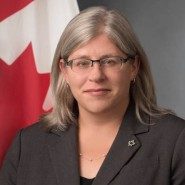 Her Excellency Wendy Gilmour was appointed as High Commissioner to Pakistan October 2018. She also serves as Director General Trade Controls Bureau in the Department of Foreign Affairs for Trade and Development in Canada. She joined the Canadian Foreign Service in 1990, serving in Canadian diplomatic missions in Zimbabwe the United Kingdom and Nigeria. While in Ottawa, Ms Gilmour served as the first Director of the Peace Operations Group, responsible for the policy, planning and coordination of Canada's engagement in international peace operations.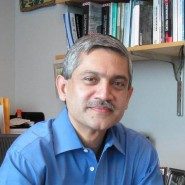 Dr. Adnan Hyder, Professor and Associate Chair of the Department of International Health; Director of Health Systems Program; and Director at the Johns Hopkins Bloomberg School of Public Health, USA has 20 years of research experience in low-and middle-income countries across Africa, Latin America, Middle East and Asia. He has co-authored more than 250 scientific papers and world reports. Dr. Hyder did his M.D. and from the Aga Khan University, Pakistan and MPH and Ph.D. in Public Health from Johns Hopkins University, USA.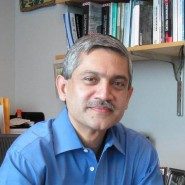 Buket is the Chief HRO at Arçelik, managing local and international HR teams in 35 countries globally. She has over 20 years of experience as a HR professional. She is actively involved in setting strategic priorities and business plans for transforming Arçelik into a Global Leader and leading organizational development and transformation initiatives within the company. She led HR Transformation within Arçelik Group, initiated and managed the redesign of global Arçelik HR policies. Buket holds a degree in Industrial Engineering and post graduate in Department of Engineering Management.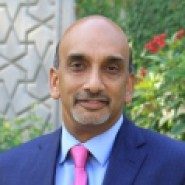 Mr. Patchamuthu assumed responsibility as the World Bank's Country Director for Pakistan in 2015. Prior to his current position, he has held several managerial, operational and technical positions in East Asia and Pacific and South Asia regions. Mr. Patchamuthu's Bank career spans over two decades including leading teams that have delivered complex and innovative operations to Bank clients in environment and natural resources, water energy and urban sectors. He is a Srilankan national and joined the World Bank in 1993.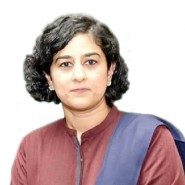 Tania is the Chief of Staff & Head of Strategic Initiatives on the Next Billion Users (NBU) team at Google which is focused on building new products and services that are aimed at addressing the emerging trends and needs of users in growth markets. Prior to this, Tania was a leader in the Global Business Organization at Google in the US and then in Singapore where she was the Country Manager for South Asia Frontier Markets. Previously, Tania co-founded a mobile health diagnosis company ClickDiagnostics, that connects rural patients in emerging markets to doctors globally. She holds an MBA from MIT Sloan School of Management and BSc from Brandeis University.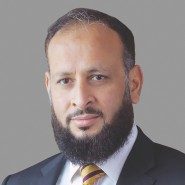 Moonis Alvi was appointed CEO of K-Electric in June 2018. He has more than 28 years of diversified experience in the finance industry, with a focus towards driving operational efficiencies, financial planning and capital restructuring. Mr. Alvi joined K-Electric in 2008 and has served as K-Electric's Chief Financial Officer. He has also served as KE's Company Secretary and Head of Treasury and has played an integral role in the transformation of K-Electric. He is a Fellow member of the Institute of Chartered Accountants of Pakistan.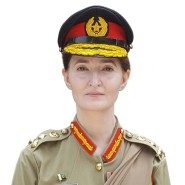 Brigadier Nadia Hayat was commissioned in Pakistan Armed Forces in 1989 as Captain. She is the first female Director Medical Services of Army Medical Corps and has over 32 years experience in management and leadership. She has served at multiple operational and administrative appointments in CMHs & field medical units. Brigadier Nadia is a graduate of Army Medical College Pakistan with a gold medal in pharmacology and has an MSc in Medical Administration.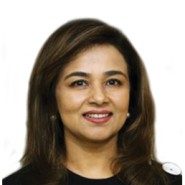 Asma is a seasoned HR professional having over 22 years of HR experience in Banking, Pharmaceutical, Petroleum, Healthcare, E-Commerce and Logistics, and eighteen years of experience in HR leadership roles both locally and globally. She has been part of many stages of the organization, starting from being a founding team member of a new Bank to closure of a Bank. She has in depth experience of Organizational Transformation, Leadership Development, Competency based Career Development Programs, handling CBA, building performance driven culture, Gender Parity and Women Empowerment Initiatives. Asma is a certified Director of Board and has also served as a Board Member and Chair, HR Committee of MMBL.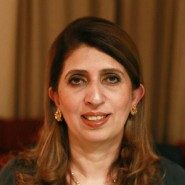 Dr. Shabnum is a senior health professional currently working with Ministry of Planning, Development & Reform, Govt of Pakistan. She has extensive experience of over 15 years in designing health system strengthening, research, monitoring and evaluation, behavior change communications, community mobilization, and human resource development in the health, education & social sector. She has an experience of working with international development partners like USAID, DFID, UKAID, ADB and WHO. Dr. Shabnum is among the top five women globally to be awarded the Harvard fellowship and is also a Visiting Scientist at Harvard. She holds an MBA from the Surrey University, UK and a degree in medicine from Pakistan.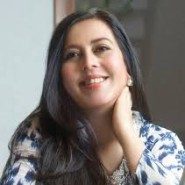 Ayesha Tammy Haq is Executive Director Pharma Bureau, Overseas Investors Chamber of Commerce & Industry. Ayesha currently sits on several boards, advisory committees and task forces. She has been CEO of Fashion Pakistan, and organized Pakistan's first ever fashion week, FPW, in 2009. Ayesha Tammy Haq is a Barrister-at-Law and, a media personality. She has practiced law in the UK, Pakistan, Philippines and USA. Her area of expertise is project development and finance.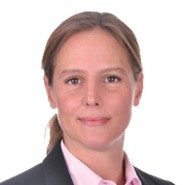 Inès Chabbi – Founder and CEO of 2 event agencies in Algiers, Algeria; Former Vice President Sales & Marketing in the Food & Beverage business in Amman – Jordan. Secretary General of German Pakistan Chamber of Commerce and Industry in Karachi – Pakistan. Inspired and grounded in connecting WE WOMEN, she will be launching an inspirational website with life changing stories from women centered on Female Power on 8th March 2020 – International Women's day.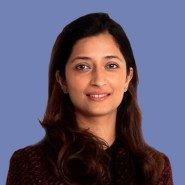 Faryal is the Vice President, Sales and Marketing at Interloop and manages aspects of business development, sales and customer service across Interloop's Europe, North America, South America and Japan markets. Faryal has over 10 years of experience working as a management consultant at Ernst and Young and Deloitte, specializing in the consumer products and retail industry. She has delivered multiple transformation programmes working with global clients including Tesco, Waitrose, J. Sainsbury's, British American Tobacco, L'Oreal, Universal Studios and World Rugby. Faryal has an MBA from the University of Oxford and is an Economics major from the London School of Economics.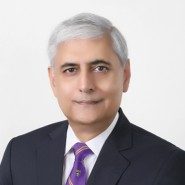 Mr. Aamir Niazi brings diverse global senior leadership experience spanning 37 years across America, Europe and Asia-Pacific with FMC Corporation LLC and British Oxygen Corporation Plc. He attained his undergraduate and graduate degrees in business administration from the prestigious Cox School of Business at Southern Methodist University, USA. Mr. Niazi graduated as Number 1 in the MBA class of 1977. He has published a number of articles on economic, industrial and foreign policy. He became the chairperson of the International Advisory Board for Women in 2017. He is the Co-Chair for Border Facilitation of the Pakistan – India Joint Business Forum. This is the fourth successive year for him to be selected as one of the Top 100 CEOs and business leaders in Pakistan.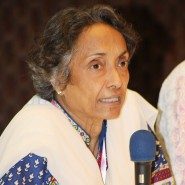 A renowned surgeon at Aga Khan University Hospital since 1986, Dr Shaista Khan also serves as the head of the section of breast surgery and as Chair and Professor of Breast Surgery at Agha Khan University Medical College. She has been conferred Pakistan's highest civilian award, Sitara-i-Imtiaz in recognition of her achievements in the area of health sciences. Dr Shaista completed her MBBS from Dow Medical College in 1972 and was awarded a fellowship of The Royal College of Surgeons of Edinburgh, UK.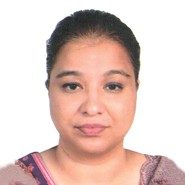 Lubna is Executive Director of State Bank of Pakistan; the first female to hold this position at SBP. She has been deputed as MD of DPC, a first of its kind institution in Pakistan. Lubna has over 27 years of experience of financial sector in Pakistan. Since last 18 years, she has been associated with SBP, working on a variety of regulatory initiatives like BASEL Capital Accord implementation, Risk Management Policy Framework in banks/FIs, Financial Stability, Stress Testing framework, and development of Deposit Protection law and scheme. She is an Edward S. Mason Fellow & Masters in Public Administration from Harvard, Masters in International Banking and Financial Services from University of Reading, U.K and MBA from IBA, Karachi.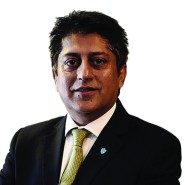 Shazad is CEO & Executive Director at Standard Chartered Bank (Pakistan) Ltd. He is a seasoned banker and a prominent capital markets professional, with over 21 years of diverse experience with renowned financial institutions in USA and Pakistan. In the past he occupied the position of Chairman at Pakistan Mercantile Exchange Ltd., MD, Chief Country Officer & Head-Global Banking at Deutsche Bank AG, CEO & MD at Barclays Bank Pakistan, MD – Mergers & Acquisitions at Deutsche Bank Securities, Inc., Chairman at Pakistan Banks' Association, VP & Council Member at Institute of Bankers Pakistan and Director-Governors Board at The British Overseas School. Shahzad received an undergraduate degree from the University of Pennsylvania and an MBA from The Wharton School of the University of Pennsylvania.
Qashif Effendi has over 24 years' international work experience as CEO, Director and General Management positions in top multinationals in the MENA and South Asia regions. He has worked with Chevron, Philips, Unilever, Tetley, Abu Dhabi National Industrial Projects Co., UAE and currently as CEO at Reem Rice Mills (Pvt.) Ltd. Brands like Philips Whirlpool, Dalda Cooking Oil, Brooke Bond Supreme, Tetley and Reem achieved tremendous growth during his stewardship. He has also consulted for various companies such as HELM Medical (Hamburg, Germany), Simply Sufi, Shan Foods, Karachi Electric (KE), Adamjee Insurance, Dollar Stationers, Liberty Books, Hilton Pharmaceutical, PharmEvo and PSTD (Pakistan Society for Training and Development).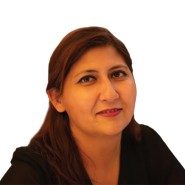 Sabrina is spearheading TDF as CEO and managing Dawood Public School as one of the Trustees. She also serves as Director on the Boards of Dawood Hercules Corporation and Engro Foods Limited and member Board of Governors of National Management Foundation of LUMS. Sabrina is a philanthropist with an aim to promote TDF's mission to provide Pakistan with better education and health facilities. Her experience in marketing, corporate communications, administration and CSR for various companies of the Dawood Hercules Group gives her an edge to lead numerous philanthropic activities. Sabrina holds an MSc from University College London and a BA from London School of Economics in Anthropology & Law.
Asif Jooma started his career in the corporate sector with ICI Pakistan Limited in 1983, and has over 30 years of extensive experience in senior commercial and leadership roles. Following his early years with ICI and subsequently Pakistan PTA Limited, he was appointed Managing Director of Abbott Laboratories Pakistan Limited. A Bachelor of Arts in Developmental Economics from Boston University, Asif has previously served as President of the American Business Council, President of the Overseas Investors Chamber of Commerce and Industry (OICCI) and Chairman of the Pharma Bureau. He has also served as a Director on NIB Bank Limited, Engro Fertilizers Limited and Executive Committee member of Board of Investment (BOI) – Government of Pakistan.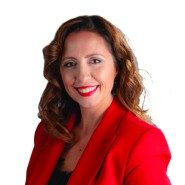 Devrim is the HR Director of Aldridge and has served as HR Director for 14 years at ASELSAN, the biggest defense company in Turkey & Turkish Economy Bank. She is also Chairman of Board, Peryön Central Anatolia, biggest HR Association of Turkey. Devrim is supporting individuals and organizations by professional coaching, counseling and training activities. Her expertise are in designing systems for HR Management, employer branding, change management, wage system, performance management, organizational restructuring, talent management, and employee satisfaction. She holds an MBA degree from Çukurova University, Masters from Middle East Technical University and Master's from University of Massachusetts, Boston.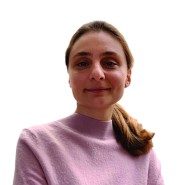 Dr. Paichadze is Assistant Research Professor in the Department of Global Health at George Washington University. She has more than a decade of academic and professional experience encompassing medicine and business as well as public health. She earned Master of Public Health degree from Johns Hopkins Bloomberg School of Public Health where she also completed her postdoctoral fellowship in the Department of International Health. Between 2015-2018, she was a full-time research faculty in the Health Systems Program and the International Injury Research Unit at Johns Hopkins.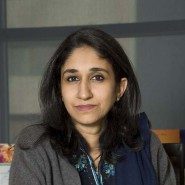 Naz is the Director of X-Petroleum. She is a seasoned professional with over 20 years of experience. Prior to X-Petroleum, she was the CFO at Engro Corporation, CEO of Engro Eximp Agri Products (Private) Limited and CFO of Engro Fertilizers Ltd. Prior to Engro, Naz was the CEO of KASB Funds Ltd. Her association with Pakistan's capital markets spans over 19 years. Naz holds a B.A. in Economics from Mount Holyoke College, USA.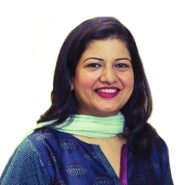 Madiha Khalid is the Head of Human Resources at Shell Pakistan Limited. She joined Shell in 2006 and has held a variety of local and regional roles ranging from Recruitment, Business Partnering for corporate and commercial business, Middle East and Central Asia Commercial Business partner, and recently Head of Human Resources for SPL. Prior to Shell, she worked with ABN AMRO bank. Madiha is a Chartered Member from the Chartered Institute of Personnel and Development (CIPD) UK, and she holds an MBA degree.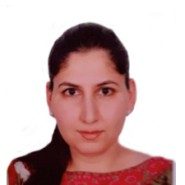 Huma Zafar is Operations Officer of the World Bank Group, Pakistan. She also heads the Innovation and Partnership program at WBG and recently launched the Girls Learn Women Earn collaboration project for WBG Pakistan. Huma is a graduate of London School of Economics, UK.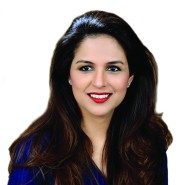 Diplomate, American Board of Ophthalmology. USA and MD. Baylor College of Medicine, Houston, USA, Dr. Mahnaz is a leading optholmologist in Karachi. Managing Partner of The Eye Centre at South City Hospital, Dr. Mahnaz Shah is also Consultant eye surgeon at the Aga Khan Hospital Karachi and specialist in Glaucoma.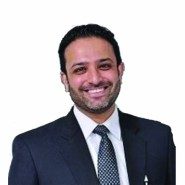 Suleman Ansar Khan is a Corporate Executive and Advisor who has held multiple leadership positions at renowned institutions such as Engro Corporation, Ufone and Jazz where he led strategic HR and change management initiatives. He is also a globally certified Executive Coach, Career Advisor and engaged on a variety of entrepreneurial ventures. With dual Master degrees from the US and cross-cultural work experience, Suleman brings with him extensive exposure in multiple areas, including gender related initiatives.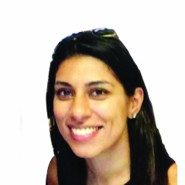 Asma is currently heading HR Services for Pakistan, Bangladesh and Sri Lanka, based out of the Unilever Pakistan office. She has a background in Psychology and has spent the last 8 years in Human Resources at Unilever Pakistan primarily responsible for managing the Employer Brand, Diversity and Leadership Development. Asma also spent two years at Unilever Singapore and London leading a global project team to launch the new and innovative Digital Selection process for Unilever's flagship Future Leader's Program (UFLP). In her last role, Asma the headed Sustainable Business and Communications function, ensuring Unilever's contribution to UNSDG. In addition, Asma also champions the Diversity and Inclusion for Unilever Pakistan.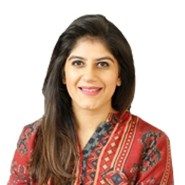 Zainab is Head of Market Research and Product Development at Kashf Foundation. With Kashf since 2008, she has been involved in multiple facets of the organization's work, including Master Trainer and Lead Content Developer, managing the External Engagement, leading the Grant Raising and Media team, and working on Edu-tainment and Social Advocacy work. Zainab has also served as Faculty at LUMS and the Lahore School of Economics. She attended Executive Leadership Training at Crawford School of Public Policy, Australia, ACCION Strategic Leadership Training at Harvard and the Boulder Microfinance Training in Italy. Zainab holds a post-graduate degree from LSE and BSc from LUMS.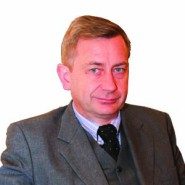 Jan has work experience of almost 23 years in corporate insurance and academia. Jan is a Multi-lingual experienced Professor and Counselor with a demonstrated history of working in the higher education. Skilled in working with Brokers, Risk Management, Property & Casualty Insurance, and Management, Jan has professional experience of having lived and worked in five continents. Jan has delivered training programs across the world in Australia, Europe, UK, USA and Singapore and holds both Swiss and Belgian citizenship. Jan has specialized in Commercial Law and Insurance. He acquired a Post Graduate diploma in Business Administration from Cardiff Business School, University of Wales